The clinic
Patients are always the top priority in our clinic and so we offer you the best of everything. The rooms of the clinic are esthetically designed to make you feel warm and cozy. We are also proud to boast of having a sterile and hygenic treatment zone.
We work according to the latest developments in technology. Each method and material are choosen for every individual patient. Our integrated dental laboratory is specially adapted for you as we believe a radiant smile can open doors, remove barriers, make you feel confident and lead you to success.
Panel of Doctors
In order to offer you the best service, our clinic team is headed by experts specialised in different fields.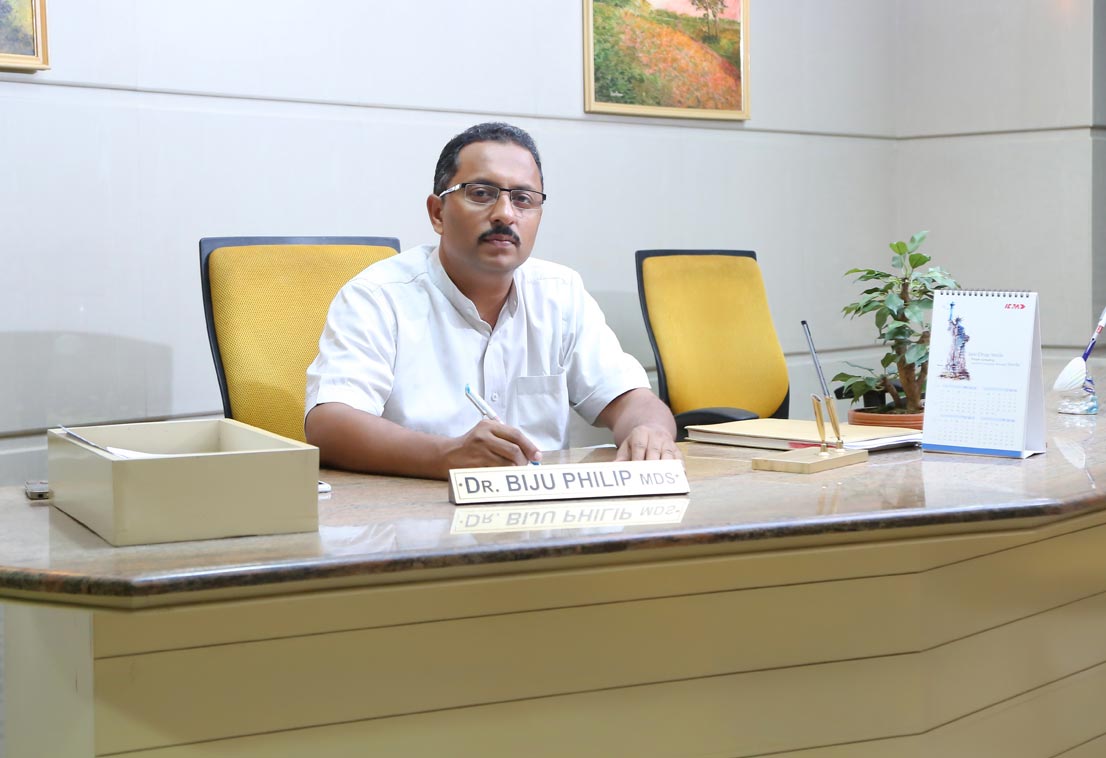 Dr.Biju Philip MDS, PGCOI (CEO, Periodontist & Oral Implantologist)
Specialized in , Dental implants, Advanced Gum Treatments, Lasers, Endodontics (Root Canal Therapy), Metal Free Ceramics.
---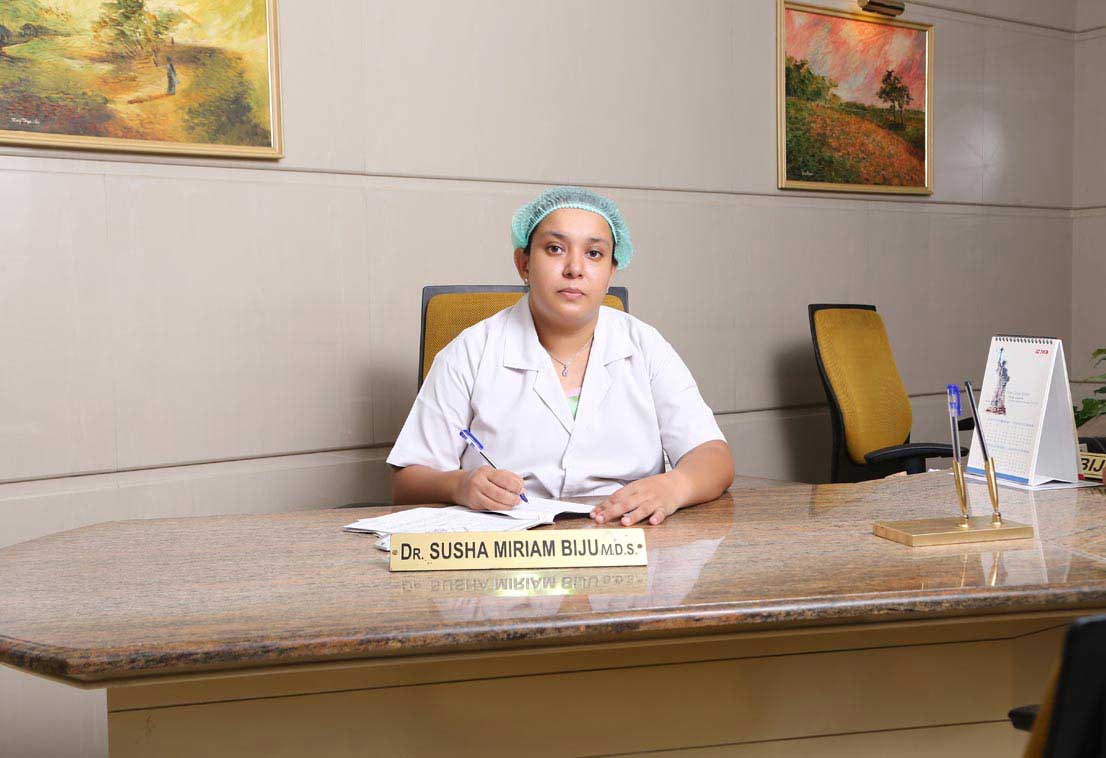 Dr. Susha Miriam Biju MDS ( Orthodontist )
Specialized in Orthodontics and dentofacial orthopedics ,Tooth whitening and Pediatric Dentistry Treatment.