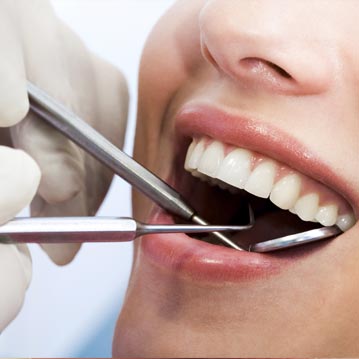 Specialized Gum Treatments and Laser Therapy
Know more about gum diseases
Gum diseases are affecting the supporting structures of the teeth.They are of generally 2 types. Gingivitis and periodontiits. Gingivitis affects only soft tissue (gingiva) covering the teeth. But periodontiits, the advanced form of disease causes loss of the attachment of the tooth to the bony socket. This results in destruction of bone and tooth mobility, leads to tooth loss. The cause of gum disease is due to the accumulation of dental plaque and calculus commonly called as tartar. These are nothing but accumulated and hardened food particles along with various microbes including bacteria, viruses, fungi etc
How to identify gum disease?
There may be presence of yellowish or brown discoloration of teeth which cannot be removed by regular brushing or rinsing the mouth. Bad breath and bleeding from the gums while brushing, eating, while exerting pressure or spontaneous are common features of gum disease. The colour of the gingiva changes to red to bluish red. There may be pus discharge, sensitivity and mobility of the teeth during advanced stages of the disease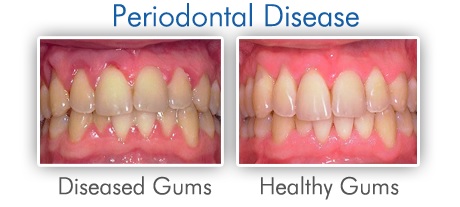 Treatment:-
All gum diseases can be treated successfully, if it is identified at an early stage. This includes a variety of treatments includes scaling and root planing, flap surgery, periodontal regeneration procedures, biostimulation using lasers. The colour of the gums can be changed from black/brown to pale pink. Exposed root or elongated tooth due to gum disease can be treated using root coverage procedures.
Gum Depigmentation using Laser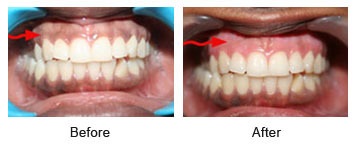 Our Clinic is equipped with advanced facilities for total gum care
Under the efficient guidance and leadership of Dr.Biju Philip MDS (Periodontist and Oral Implantologist) with an experience of more than 20 years.